Coral Groups of companies has over 150 winders that we can send on site to our Hydro and Turbo customers. We work worldwide with many partners that can use our technology, engineering and winders and are still local to our customers.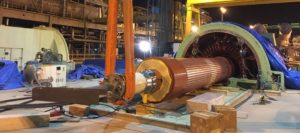 Please do not hesitate to ask us for a rewinding or to help you with your team. We have even winders with specialties such as water cooled connections for large turbo generators.
Do not hesitate to contact us.